About
---
The experts who make up Team Bouvrette know that the sale or purchase of a property is an important moment in your life.
This is why they have chosen to work together towards a common goal: to offer you a complete service of superior quality.


The talents of brokers, marketing coordinators and interior designers are at your disposal to maximize your chances of closing the transaction quickly and efficiently.


Entrusting your project to Team Bouvrette is the first step in the realization of your real estate dream.
CONTACT US
Mathieu Bouvrette

Residential and Commercial Real Estate Broker
Mathieu Bouvrette

Marie-Christine Laverdière

Catherine Regev

Marc-André Bouvrette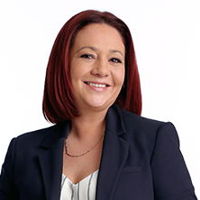 Audrey-Anne Bénard
Coordinatrice de la mise en marché
Coordonnatrice de la mise en marché œuvrant dans le domaine de l'administration depuis plus de 20 ans , j'ai le souci du travail bien fait tout en répondant rapidement aux demandes de mes clients. J'adore mon travail et j'aime que mes clients et collègues soient satisfaits des missions qu'ils me donnent. J'assure le bon fonctionnement du bureau. Je soutiens mes collègues à travers une variété de tâches liées à l'organisation et à la communication. J'ai une capacité de communiquer efficacement et le jugement nécessaire pour planifier et atteindre mes objectifs.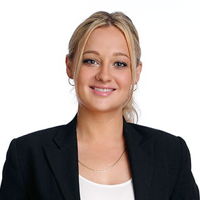 Marie-Michèle Bénard
Spécialiste en valorisation mobilière
L'esprit créatif et l'œil artistique de Marie-Michèle sont indéniables, mais c'est sa capacité à saisir rapidement les désirs et besoins des clients qui font d'elle une designer d'exception. Elle sait mettre en valeur n'importe quelle propriété et aménager les espaces efficacement pour charmer ses futurs occupants.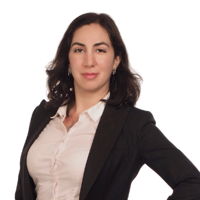 Léa Chebli
Présentement contrôleur de l'Équipe Bouvrette, Léa a pratiqué pendant près de 7 ans le métier d'avocate en litige civil et commercial. Elle suit présentement une formation en courtage immobilier et pourra faire ses premier pas comme courtière avec l'Équipe Bouvrette dès octobre 2021. Léa allie sa passion pour l'immobilier à l'expérience acquise en pratiquant le droit afin d'offrir à la clientèle un service irréprochable. L'art de la négociation et de la résolution de problèmes n'ont plus de secrets pour celle qui a pu conseiller judicieusement ses clients dans les différents palais de justice de la province. Des qualités précieuses qui seront sans doute très appréciées par ceux et celles qui feront appel à ses services de courtage immobilier.
Latest Properties
---
Loading
The key to solving latent (hidden) defects.
The Integri-T plan is a guarantee offered to buyers and sellers who want peace of mind in the event of latent defects. This unique coverage exclusive to RE/MAX provides financial protection to buyers and sellers in case of a claim.
Learn more
Follow us on Facebook
Like our page and be the first to be informed about our latest news and exclusivities.
Visit our Facebook page
Contact us